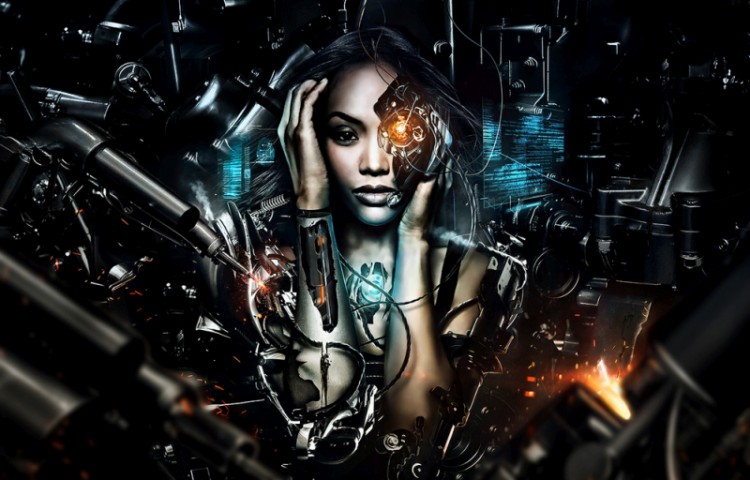 I
had the opportunity to have an interview with
Richard B Roberts
, very talented art director and digital artist based in Milwaukee, Wisconsin, originally from the UK. As some of you may already have known, he collaborated with my team for the artwork of
Dark Model's first album
. We appreciate he has successfully infused creative depth into the perspective of Dark Model from the visual side. Where does his original touch come from? As a demanded artist, how does he care about separating his personal work and client work? I believe his answers here will be a great inspiration to you all, including listeners of Dark Model, young artists, and hopefully future clients of his.
(Japanese-translated version is
here
)
Richard B Roberts official website: http://www.richardrobertsstudio.com/

Background & Starting Point
Tell us about your background. When and how did you get interested in creating digital art? How did you hone your skill set as an art director?
When I was pretty young, I was really into video games and I loved to look at different video game graphics and artwork. I was inspired to learn how to make this type of art, and I started to look at other kinds of digital art. The inspiration continuum began, and I started to push myself to create better, more beautiful and realistic art.
As an art director, there are a lot of things to watch for when working directly with clients. I believe that quality is number one, and it is absolutely essential to take projects that I can complete with 100% satisfaction for both myself and the client. I also keep an open mind when it comes to learning new software and techniques. I look for inspirations in many different types of media, including films, books, and comic books. One of the most important things about being an art director is taking time to flesh out concepts, and turn them into beautiful art. You have to be patient, open, and harness a lot of creativity.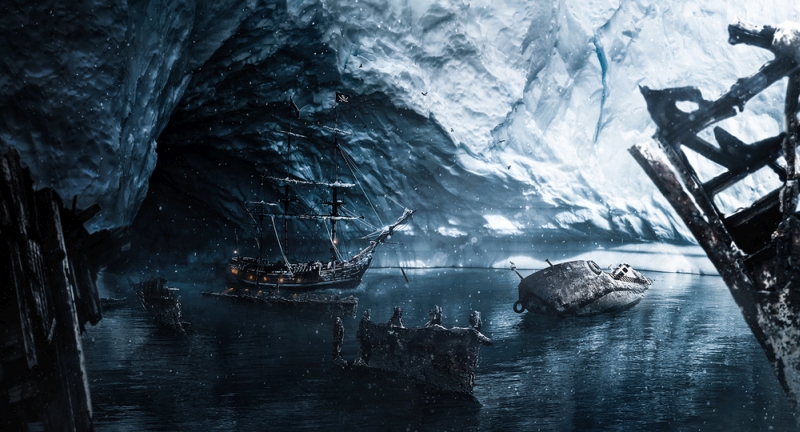 Ice Passage
Sponsored Link
About Inspiration
You know I am a fan of your work. I appreciate it is not just cinematic but also surrealistic. Especially, some of your personal pieces make me feel like you are a "futuristic Salvador Dali." Who are your influences? What inspires you?

Salvador Dali is definitely one of my favorite traditional modern artists. I enjoy creating things that don't exist, or like in Dali's case, bending the boundaries of reality. I'm more inspired by modern digital artists, cinematic art, and 3D technology. I love science fiction films, and some of my favorite directors are Ridley Scott, Neill Blomcamp, Guillermo del Toro, JJ Abrams, and Christopher Nolan. I'm really inspired by the themes and imagery used in many of their films, and I also collect books about films and cinematic art. These are my largest sources of physical inspiration. Alternatively, I am often inspired by digital artists featured in magazines like Imagine FX.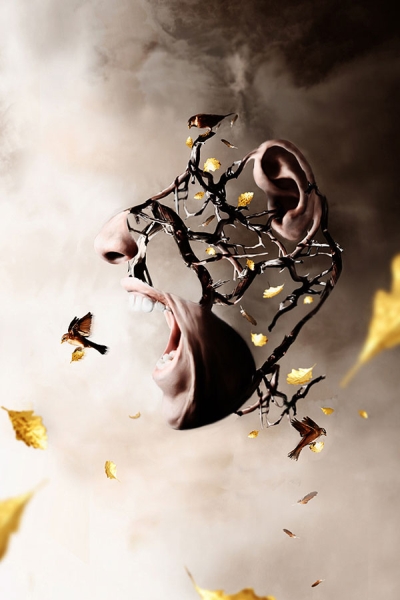 Give Me My Gold Leaves!
About Career
What was the biggest turning point in your life to become who you are now?
When I started to work for X5 Music Group, for the first time I was able to support myself financially and spend a lot of time improving my art skills. This was the point where I really began to make a freelance career for myself, and I also started to refine my technical and creative skills the most.
I bet you are a big movie fan. What genres and directors specifically interest you? What are your favorite movies?
As I mentioned before, I like science fiction and futuristic films. I love Neill Blomkamp's "Chappie", "District 9", and "Elysium" films. I'm also a giant fan of the "Alien" series, and I find the story and visuals absolutely fascinating and hugely inspirational. I also love Christopher Nolan's films and the visuals he used in "Inception", as well as the Batman films. I've also been inspired visually by "Blade Runner" and "Total Recall". Guillermo del Toro makes beautiful films and also produces excellent TV series, such as "The Strain".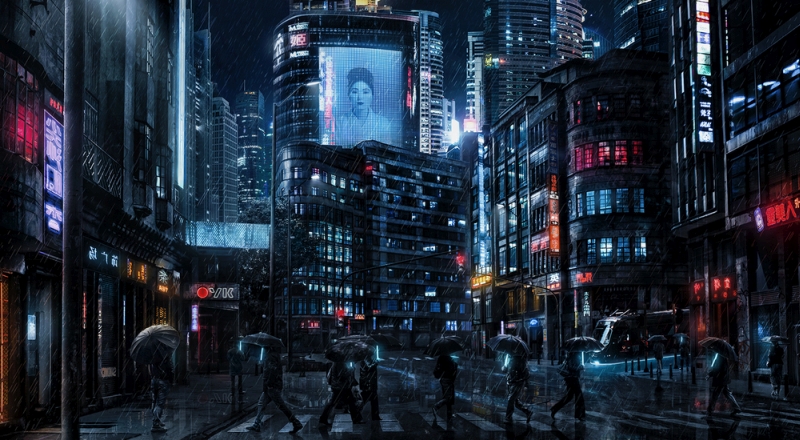 Cyberpunk
While you have been working for a lot of clients such as Fox, HBO, Leo Burnett, Dimension, Dreamworks, Under Armour, you have continuously created your personal works. Do you consciously separate the two sides of your work? How do you keep the balance between the two?

I do consciously separate the two sides of my art. I take my client work very professionally, and I will work 16 hour days if necessary in order to achieve quality work and to meet deadlines. I'm much more nonchalant about my personal work; I will work on a piece whenever I feel like it, often late at night, and I can put the piece away for days or weeks at a time and come back to it for later inspiration. Sometimes my personal work becomes an obsession where I work constantly for days, but for the most part I take my time developing and refining my personal art over a longer period, and my client work comes with tighter deadlines naturally.

HBO – The Leftovers
About Dark Model project
I very much enjoy working with you for Dark Model projects. What do you think about our collaboration?
I really enjoyed every opportunity to work with you because I really like having the freedom to come up with concepts and ideas. I feel that all of the projects I've done with you so far have been out of the box and fueled by creative freedom. I also really enjoy the music, and I got into the artistic "zone" while listening to it, which helped me produce artwork that matched the music.
Dark Model – First Album (collaboration with Passion Yoko) / Yami
To Be Creative
How do you keep your work creative and unique? What do you think separates you from other art directors / digital artists?
I use personal experiences or small, unique bits of inspiration to blow up into a larger concept for personal art. Sometimes I'm inspired by lyrics to a song, or one scene in a film, and that is so specific that it separates me from other artists who create more broad art. I also find inspiration by searching somewhat random and obscure things on Pinterest or Shutterstock and just perusing images. I also bounce ideas off of friends and have "think-tanks" where we just snowball ideas into more specific and refined concepts.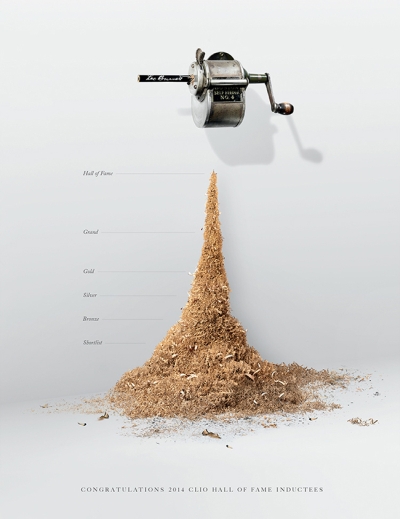 Leo Burnett – Hall of Fame
Building Relationships with Clients
When it comes to commission work, I think you are not only creative but very agile and responsive. What do you care about or what do you focus on when you work for clients?
The most important thing is proper communication. I will respond to emails as soon as I get them, and I always ask questions to clarify. I'll spend an hour on the phone with a client to make sure we are on the same page about the direction of a project. I also think quality is incredibly important. I make sure that I give 100% effort into every project, and I also want to make sure the client is satisfied. I refine a project for quite a while to make sure we are both satisfied. I always think to myself that the project needs to represent me as an artist, and I must make sure that I am proud to present of all of the work that I produce.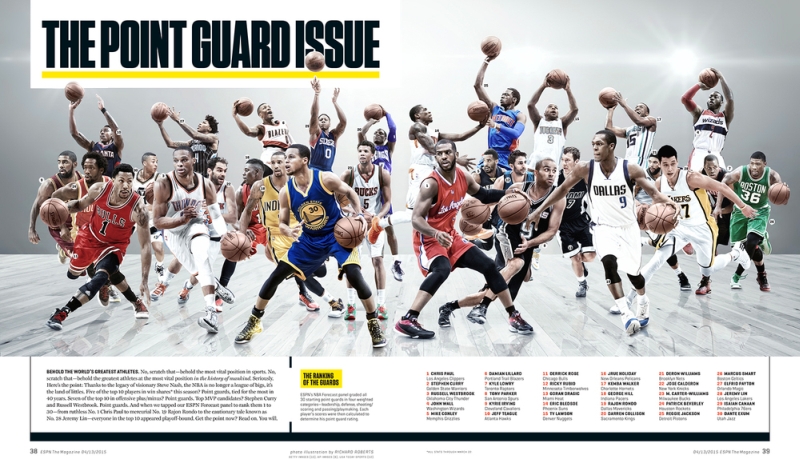 ESPN – Point Guards
Sponsored Link
Making a Living with Art
Let us know your thoughts on making a living as an (independent) art director. Do you have any advice for emerging artists who hope to make money constantly with creative work?

I personally love being independent. I am my own boss, which is especially important when it comes to creative work. However, it isn't easy to be an independent art director. You have to start small and work very hard to get bigger and bigger. It is important to please clients, as well as to constantly reach out to potential clients and inquire about work. Making and keeping contacts is crucial. You must also make sure your skill set is competitive and desirable, and also ensure that your schedule isn't too full or too empty.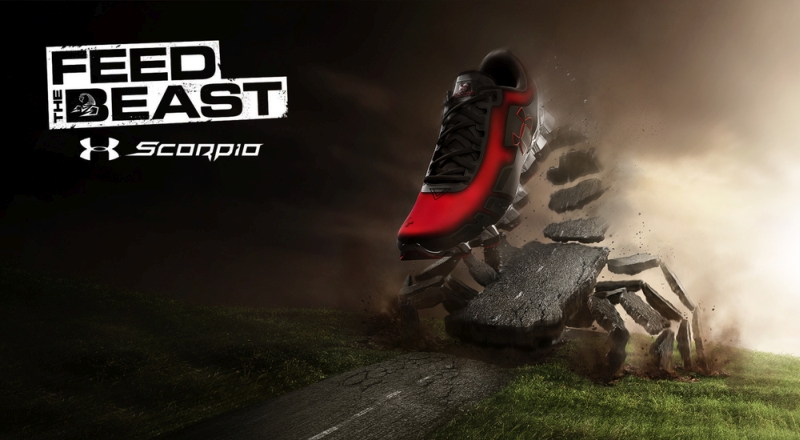 Under Armour – Scorpio
How to Overcome "Designer's Block"
How would you overcome "designer's block" if you came across it?
This happens to all designers. A lot of it comes from a redundancy of inspiration. Instead of stockpiling images on your computer, find inspiration in films, music, or even in nature. It's important to change your perspective when you find yourself blocked. The best thing to do is get a friend's advice. For example, if you're stuck on a personal piece and don't know where to go with it, you can ask a friend what they think and listen to their suggestions. It might help you see the piece and the direction in a new way. The other great thing is to start any great piece you come up with, and just let it sit in a folder for a while before coming back to it. If you're blocked on one project right now, you might be super into it in another six months or so.
About Career Goal
Are there any works you wish you created? Also, tell us your long-term career goal.
My long term career goal is to have my own small design studio and to keep refining my skills by learning 3D and more illustration. I don't have any works I wish I created, because as an artist, I have the ability and freedom to create any piece I desire, and I have a lot of great works in progress. Whenever I get a great idea, I start immediately, because as an artist there's only a small amount of time before another great idea comes along!
Thank you so much for your time!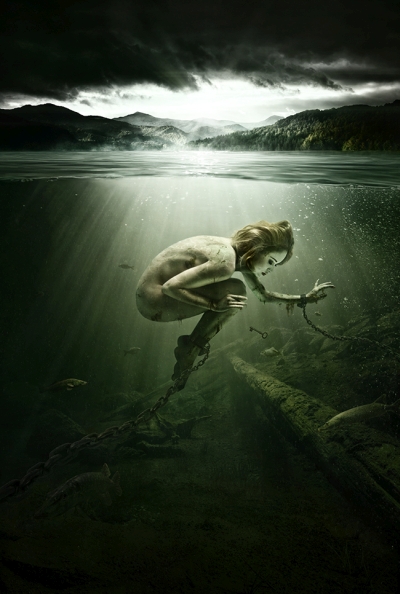 Lady of the Lake