Captain Funk's new website "www.captainfunkofficial.com" has just been launched. You can listen to audio samples of the four tracks from July 11th release "Version 2011″ here.
We're going to focus on introducing music produced under the name of Captain Funk and to gradually differentiate its contents from those of www.tatsuyaoe.com.
We've uploaded another (and longer) audio sample of "Just Wanna Get You Tonight (Summer Mix)" as well as the other three tracks we had already uploaded at the Reverbnation page . Hope you will drop by and enjoy this new website!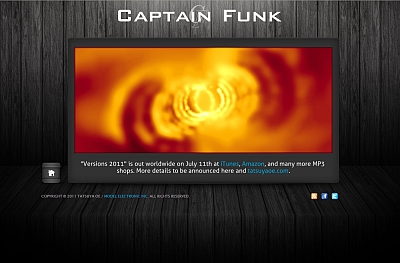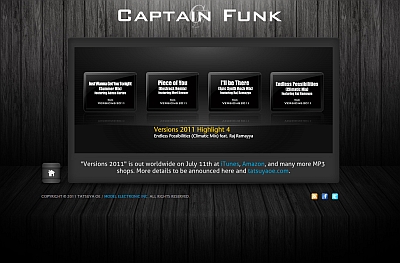 Note: To move to and choose other tracks, push the list button (see the picture below).