"Link" page on this tatsuyaoe.com has been renewed drastically. Many new relevant websites of Tatsuya / Model Electronic (including the latest MP3 retailer list) and Tatsuya's creative friends were added.
Also "Link" page on captainfunkofficial.com was newly added. This page focuses on Captain Funk's relevant websites including iTunes, Amazon, and Facebook etc.
Hope these pages will help you to explore our information!
-Captain Funk/Tatsuya Oe Resources Link-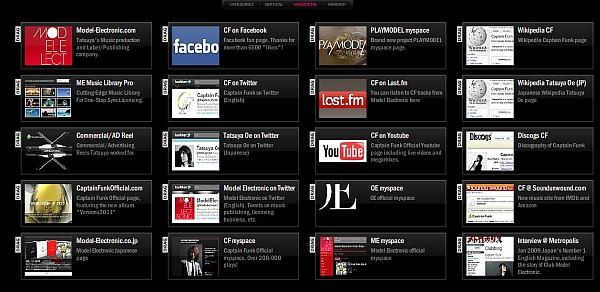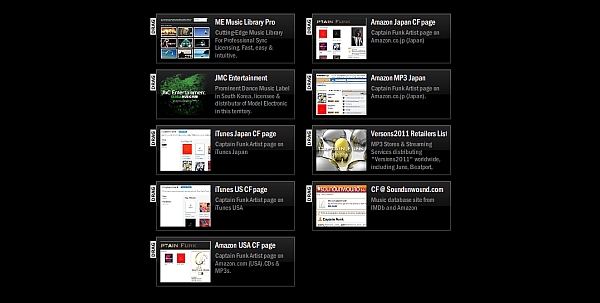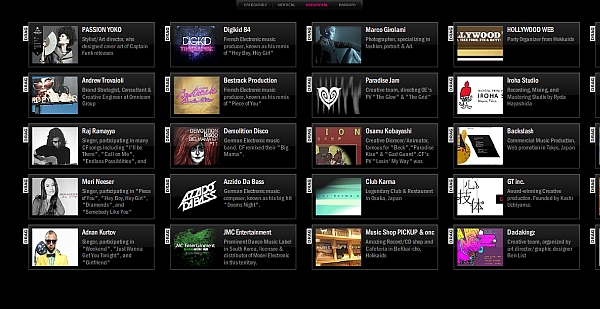 -Link page on captainfunkofficial.com-