These are examples of television networks' (incl. cable & satellite providers) programs and corporate advertising campaigns where Tatsuya (as Captain Funk, Dark Model, etc)'s music was used and featured (mainly in the North America. Examples of some other territories incl. Japan are excluded).
As to other/past placements, please refer to Music Placement on News page or Credits.

Note: All these company, brand and product names are trademarks or registered trademarks of their respective holders. Tatsuya and this website have no affiliation to and is not associated or sponsored by any of these trademark owners.
Branding Campaign/Advertising/Corporate (Broadcast TV/Web)
Skype Technologies (Telecommunications, US) "Skype in the Classroom"
Forever 21 (Apparel/Retail, US) "Model Docs" "The DIY Files", etc (5 placements)
Oakley (Sunglasses, etc, US) "Oakley Freeski Season"
Patagonia (Outdoor Clothing, US) "Patagonia Waders"
Fox Head (Sporting goods, US)
Protest Boardwear (Boardwear, Holland) "Protest TV -Jokers 2013-", etc (3 placements)
Bergdorf Goodman (Apparel/Retail, US) "2013 Spring Collections": Details
Mountain Dew / PepsiCo. (Soft drink, US) "The DEWeezy Project -The Documentary-"
GlaxoSmithKline / Lucozade (Sports drink, UK) "Lucozade vs Water – Endurance- ", etc (5 placements)
Bose Corporation (Audio equipment, US) "Bose 1 Hour Wow!"
Scholastic Corporation (Book publishing, US)
Intouch Solutions (Digital Pharmaceutical Marketing Agency, US) "Humira Innovation Island Trailer"
Web Magazine/Events/Other
Zagat (Restaurant ratings and reviews, US) (Multiple placements)
Good Worldwide (Media platform, US) "Teaching for Tomorrow"
Oprah Winfrey Network "The Nate Berkus Show"
-Reels- (To be Updated)
Lucozade (UK) "Lucozade vs Water – Endurance- "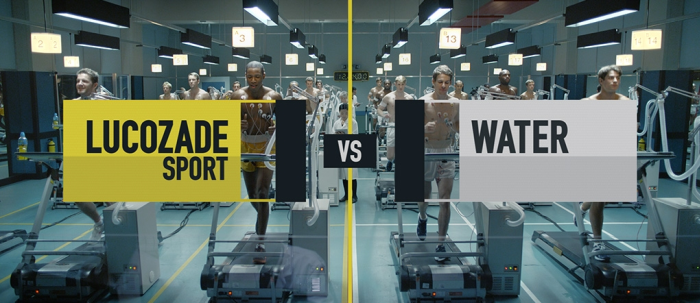 Skype Technologies (US) "Skype in the Classroom"
Forever21 (US) "Model Docs"
Bergdorf Goodman "2013 Spring Collections"
Patagonia (US) "Patagonia Waders"
Good Magazine (US) "Teaching for Tomorrow"
Mountain Dew (US) "The DEWeezy Project -The Documentary-"
Zagat (US) "How To: Tequila Shots, Done Right "