– How to obtain a license to use our music for your project-
If you would like to obtain a license to use Tatsuya Oe's music for your media projects such as television programs, advertising campaigns, film, and video games, please follow these instructions.
We provide one-stop resource consisting of 100% pre-cleared music so that we can serve your musical needs quickly and bring you a hassle-free license deal.
Please don't forget to read our tutorials and FAQs carefully as well before contacting us.
New Service: Micro-License
If you are considering using our music for a project with a small budget, we recommend you visit our new micro-licensing store. In addition to traditional (custom) licenses for big-budget projects, we provide affordable license options for non-broadcast and limited usage such as monetized videos on Youtube, crowdfunding campaigns, and small business promotions (non-paid advertising).
Hopefully, you will find a micro-license type that suits your needs.
Visit Tatsuya Oe (Dark Model/Captain Funk) Micro-licensing Store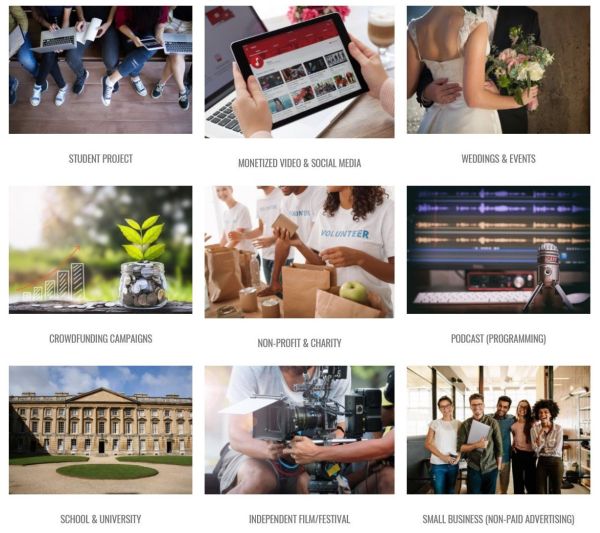 Standard (Custom) License
If your project doesn't fall into the criteria of Micro-License, please fill out the detail of your project and request a quote via License Request Form. We will get back to you after we discuss your offer and figure out the quote. We may attach a draft of our agreement and invoice as well if we don't need any more clarification about your project.
If we reach an agreement as to the licensing terms, please pay the license fee and send us your paperwork. Shortly after we confirm your payment, we will send a required audio file (high-quality WAV) to you.
If you're interested in alternative mixes and edits of our pre-existing songs, please ask us via License Form as well. Make sure to specify your musical needs as closely as possible.
Examples:
"I would like to use a non-choir mix of Dark Model's "Rage and Redemption" for my film project."
"Can I use just a whistling part of Captain Funk's "Alex Whistles" as a sound logo for my TV commercial project?"
"Interested, but I still need more choices."
Also, if you haven't been able to find a suitable track for your project yet (while you're interested in using Tatsuya's music), don't hesitate to let us know in detail what kind of music you're seeking via License Form as well.
Examples:
"We are looking for music that includes both orchestral and edgy electronic elements such as Dark Model's "Fate." Also, its tempo should be around 130 BPM. Do you have any tracks that satisfy those conditions?"
"Do you have any other classical piano tracks based on minimalism like OE's 'Tessera'? We are interested in using that sort of music in our film."
"After reading FAQs, I still have questions."

For general questions about licensing our music, please ask us via the contact page. Please note that we don't reply to any questions that are not related to our music.

Notes:

– Purchasing our music on CD stores and digital download services such as iTunes and Amazon does NOT mean we have granted you any synchronization and master use license of the music. Thanks for your understanding.

Reference: "Wait! Don't post that music video on YouTube without a sync license!" (Disk Makers)

Tags: