These are frequently asked questions about licensing Tatsuya Oe's music. Hopefully, you will refer to our tutorial and guide pages as well. If you have any further questions after reading those guides, feel free to ask us via the contact page (as long as they are related to our music and licensing service).
How to Obtain a License to Use Our Music
Music Licensing Guide (Knowledge Base)
How to Deal with PRO
For what kind of media projects can we use music from your catalog?
While we focus on so-called "Sync Licensing," we handle a wide range of licenses for including, but not limited to these uses. We strongly recommend you take a look at Licensing Guide page as well to understand the basics of music licensing.
– Synchronization Uses –
Films
TV Programming (Shows, Documentaries, Dramas, News, etc.)
TV Advertising Campaigns (Commercials)
Film Trailers & TV Promos
Corporate Productions (Theater, Competition Video/Slide, etc)
Video Games and Software
Internet Websites, Webisodes, Flash
Products and Toys
Video Packages (Music for Video, DVD or CD-ROM)
– Non-synchronization Uses –
Radio Programming and Advertising Campaigns (Commercials)
Audio Projects
Music Compilation (CD, PC Audio)
Public Space (Live Events, Restaurants, Trade Shows, Retail Spaces)
Ringtones (Master/Pre-Recorded Ringtones)
Are these tracks 100% pre-cleared for licenses?
Yes. All the tracks in our catalog have been registered to PRO/MRO in terms of performing and mechanical rights. We Model Electronic own their master rights as well. We provide a one-stop resource so that we could serve your musical needs quickly and bring you a hassle-free license deal.
If your request involves a performance license such as a broadcasting use, you will need to submit a report/cue sheet and pay (or have someone pay) appropriate performing royalties. But don't worry, we understand nuts and bolts of music licensing and could address the specific needs of your project.
Do you license your music for my small project with a limited budget?
If you are considering using our music for a project with a small budget, we recommend you visit our new micro-licensing store. In addition to traditional (custom) licenses for big-budget projects, we provide affordable license options for non-broadcast and limited usage such as monetized videos on Youtube, weddings & events, crowdfunding campaigns, non-profit & charities, and small business promotions (non-paid advertising).
Hopefully, you will find a micro-license type that suits your needs.
Visit Tatsuya Oe (Dark Model/Captain Funk) Micro-licensing Store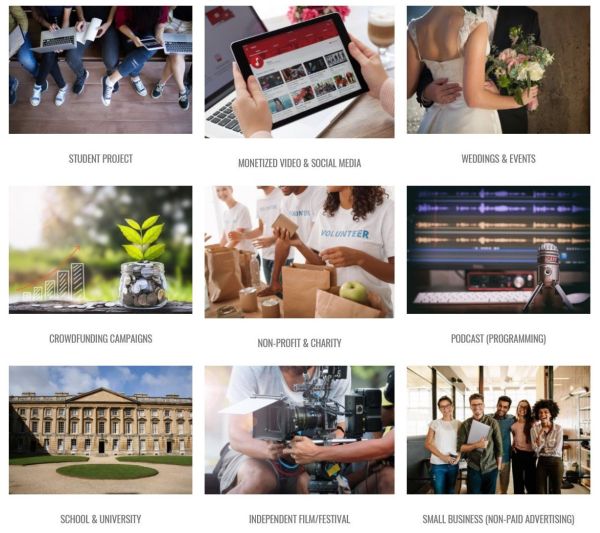 Do you do additional/custom edits for these pre-existing tracks?

Yes. We can meet your needs by providing additional production and custom edits of our pre-existing tracks, but it would charge you extra fees in addition to the basic license fees. As we already have a lot of alternative mixes and edits/stems of our music, we will try to find out how we could do with them lest it should exceed the capacity of your budget.

Tags: